Our colleague Alicia Pose Díez de la Lastra has presented our most recent work on Augmented Reality at the 4th international symposium of engineering, celebrated at Universidad Vasco de Quiroga in Morelia, Michoacán, Mexico.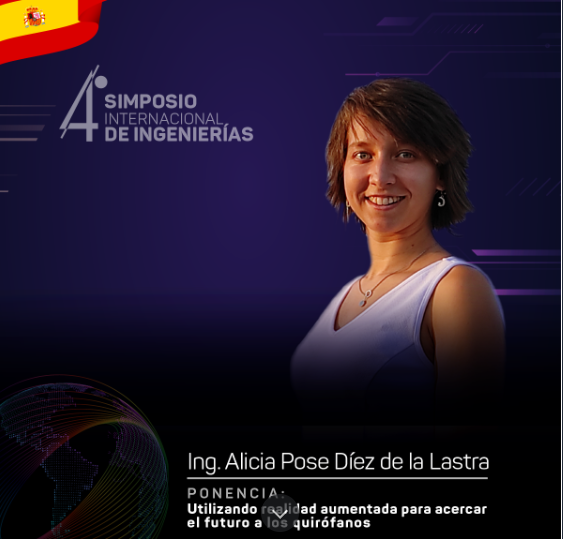 This event collects mechatronics, computational systems, and industrial and biomedical engineering knowledge from researchers from Mexico, Colombia, Argentina, the USA, and Spain.
During her presentation, Alicia Pose explained the new training system developed at UC3M to help novel radiologists practice intraoperative radiotherapy procedures.
Check out the complete talk below: