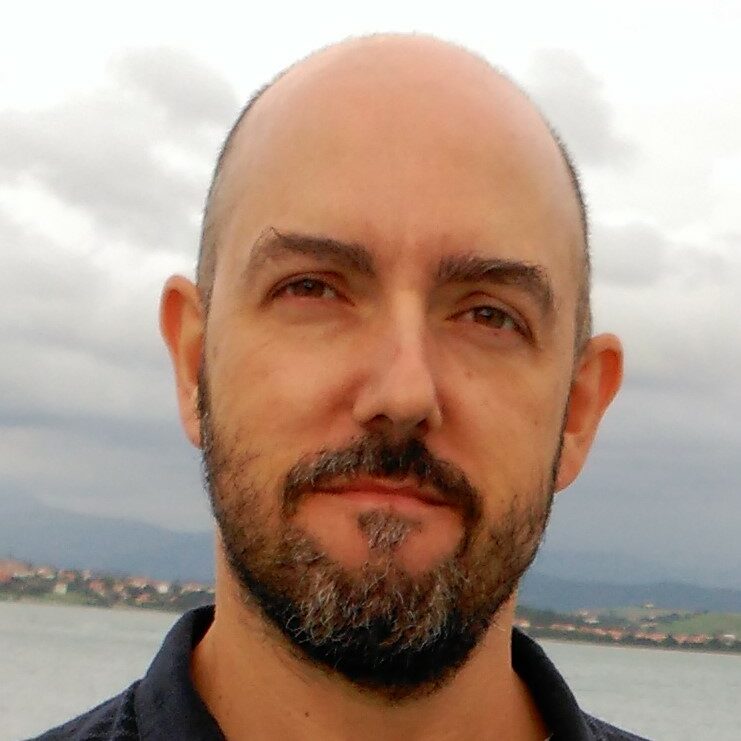 Contact Information
Laboratorio de Imagen Médica
Unidad de Medicina y Cirugía Experimental
Fundación para la Investigación Biomédica del Hospital Gregorio Marañón
C/Doctor Esquerdo 46, 28007, Madrid, Spain
---
Department of Biengineering and Aerospace Engineering
Universidad Carlos III de Madrid
Avda. de la Universidad 30 (7.2.H09)
28911, Leganés, Spain
Phone #: +34 91 6248196
Bio
Javier Pascau González-Garzón is FullProfessor from the Department of Bioengineering at Universidad Carlos III de Madrid since 2011. He received his degree in Telecommunication Engineering from Universidad Politécnica de Madrid in 1999, a Master in Biomedical Technology and Instrumentation in 2005 and his PhD from Universidad Politécnica de Madrid in 2006. Before joining UC3M he was a research fellow at Laboratorio de Imagen Médica (Hospital Gregorio Marañón) in Madrid, where he also supervised the digital radiology migration project.
He leads Image Guided Treatments research group, working on surgical planning and guidance with tracking systems and augmented reality for orthopedic and maxillofacial surgery, developing simulation and training tools for maternal-fetal health, and applying machine-learning methods for medical image analysis. He has published more than 80 papers in indexed journals, is co-inventor of two patents and has contributed to several proceedings in medical and engineering meetings. As principal investigator he has led several projects from competitive calls in Radiation Therapy, Surgical Guidance, Augmented Reality and Clinical Training and Simulation. He collaborates with several international research groups in Image Guided Treatments and was visiting researcher at Brigham and Women's Hospital in Boston (2014) and Queen's University in Ontario (2022).
Scientific results
Supervisor of 5 PhD Theses defended in 2017, 2021 and 2022, and three ongoing.
Total number of journal articles and proceedings (Web of Science): 115. SCI Journal articles: 80 (80% in Q1 and Q2) 
Web of Science: Total citations 1800; H index: 24
Google Scholar data: Total citations 3500 H index: 34
Links