We are delighted to have participated in the Science and Innovation Week at UC3M with our workshop on "The surgery of the future: surgical navigation and augmented reality".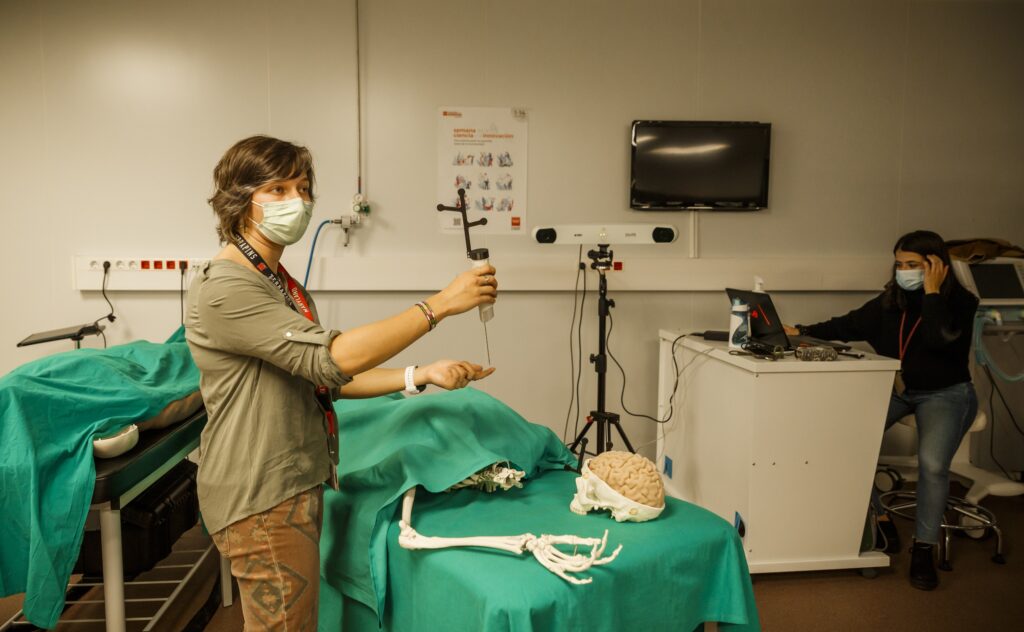 During these last weeks, attendees were able to learn and to experience themselves the technologies that we are developing at the IGT group to help surgeons to be more precise in the operating room.
Thanks, Alicia Pose and Lucía Cubero for demonstrating how surgical navigation and augmented reality are transforming surgery.
We would also like to thank very much all the attendees for their special interest. We hope you enjoyed it as much as we did.
If you could not attend, you can read more about our research work here.
We are very happy to have taken part in this activity. It has been an excellent opportunity to promote science and transfer our work to society.
We hope to see you next year!